According to Rules and Regulations of the University of Debrecen students have to complete the online course for Work and Fire Safety (no scheduled classes).
The course must be completed in the first semester so that later on the laboratory practical classes could be taken without any difficulties.
Registration for the course and completion are necessary for graduation. For MSc students the course is necessary if the BSc diploma has been awarded outside the University of Debrecen.
You can find the course on Neptun under: Subjects > Register for subject > Subject from curriculum (or in the case of an older curriculum "All other subjects in the institution")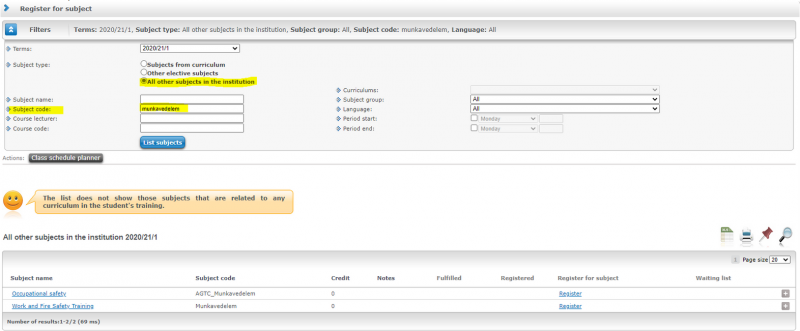 Subject name: Work and Fire Safety Training
Subject code: Munkavedelem
Course code: ENGLISH
Students have to watch/read an online material until the end to receive the signature on Neptun for the completion of the course. (On Neptun under Subjects, Taken courses or Registered subjects, please click on the course title and read the desciption field.) Signatures will be submitted on Neptun later on but no later than the end of the given study period.
Link: http://munkavedelem.unideb.hu/1_eves_eng.htm
Login: Neptun ID plus password
At the moment the login surface of the website is available only in Hungarian. Please click "Bejelentkezés", then enter your Neptun ID under "Felhasználónév", your Neptun password under "Jelszó".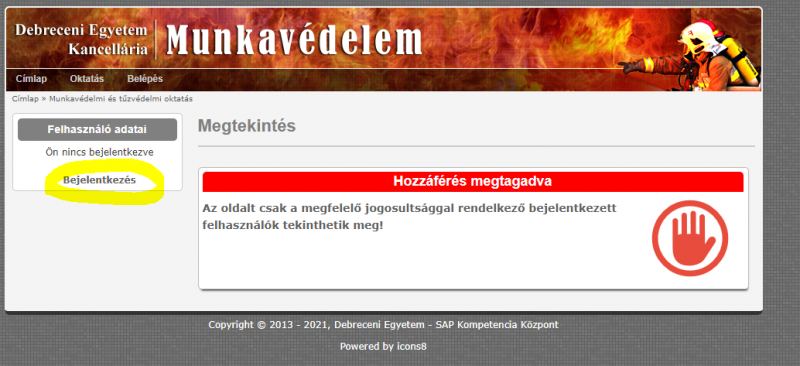 IMPORTANT: FIRST THE COURSE SHOULD BE SELECTED ON NEPTUN, AFTERWARDS THE COURSE SHOULD BE COMPLETED ONLINE. IF NEPTUN COURSE REGISTRATION DOES NOT PRECEDE ONLINE COURSE COMPLETION, SIGNATURE WILL NOT BE SUBMITTED ON NEPTUN, COMPLETION WILL NOT BE VALID.

 
Last update:
2023. 09. 01. 17:19